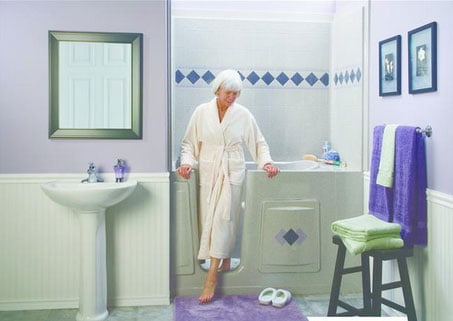 As a whole bathroom remodeling company, we can do about anything!
We can take your bathroom from floor to ceiling or just do the things needed.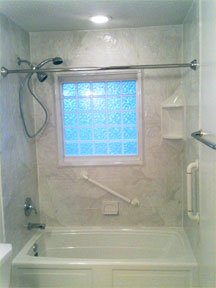 We use a non porous material called acrylic.
Acrylic is not like fiberglass. It is easily cleaned and very low maintenance. Walls, tubs, showers, even the accessories are all made of acrylic in which carries a lifetime warranty against, cracking, chipping, peeling, blistering, or discoloring.
We can put a liner over an existing tub,
or remove your old tub and replace it with a new acrylic tub, jacuzzi tub( 2 day install), walk in tub(2 day install), shower base of any size, or a seated shower base. We also have an acrylic wainscoting product that looks fantastic on the bathroom walls.